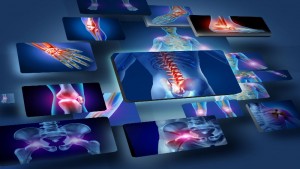 Orthotics in Toronto, ON area, can be customized to your unique needs. They are made to look like any insole, but are designed to help with any foot imbalance you may have. Their purpose is to relieve the strain and stress on your body by putting and keeping your feet aligned properly. The way you walk, your gait, may be the cause of back pain as well as hip, ankle and knee pain.
Differing Types of Feet
Everyone has their own unique feet and if you have what is referred to as an optimal foot you are doing well. Your feet can evenly disperse and deal with foot shock when you walk. Those with over-pronation or supination are the ones who will benefit the most from orthotics. Over-pronation is marked by collapsed arches and a tendency for your ankles to roll inwards. Supination is the opposite and tends to high arches and a failure of the ankle to persist in not rolling properly.
Orthotics Can Help with a Number of Conditions
Of course, first and foremost, custom orthotic can help treat over-pronation as well as supination. They can assist in dealing with Metatarsalgia which is a large word for pain in the front of your foot and swelling in your nerves in your foot which is a condition referred to as Neuroma. Other conditions that custom orthotics may be of benefit:
Shin Splits
Plantar Fasciitis
Tendonitis, especially in your Achilles
Persistent low back pain
Certain injuries or conditions pertaining to your knees
Orthotic for Specific Needs
The number of modifications that can be done to orthotics are amazing in scope. There are specialized pads that can be added to decrease the amount of pain you suffer in the ball of your foot and that is only the beginning. If you are experiencing any of the conditions mentioned, call to make an appointment at Back in Balance Clinic.